Web Application Development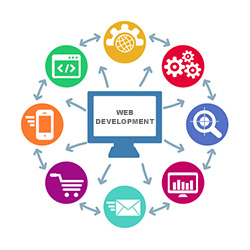 Take Your Business To The World
Internet is the major driving force today for all businesses. If you wish to build an E-Commerce solution or your internal management ERP system, a web application is the default choice.
At Mind Field we have over 10 years of web application development experience. By web applications we do not mean simple websites, we mean database driven applications with a web frontend.
If you have a complex business need and wish to solve it by developing a full featured web application, then we are here to help you in this journey.
Our Offerings
We offer the following type of services for developing web applications
Documentation and Wireframing

Documentation is the first step for us in any software development life cycle. With our in depth experience in developing business applications we will help you in the documentation and wireframing stage so that you become clear about what you will be getting at the end of the development cycle.

Agile Methodology

We follow agile methodology for all our projects. This helps keep the client in loop for all the development work that gets done. Our business analyst will help you break down your project into small modules and we will deliver these modules in a time frame of 1 or 2 weeks. This way you will be in a position to test these modules while development work on other modules will be in progress.

Quality Assurance

We believe in testing our own code so that we find out functionality and technical errors before you might catch hold of them. Our QA team will be constantly testing your application to make sure that we deliver a nearly error free application to you.

Technology Stack

C#, Asp.net MVC, Web APIs, Microsoft SQL Server, Entity Framework, ADO.net, LINQ, HTML5, JQuery, CSS