Verticals
Our Strong Areas
We are a software technology development company. We love helping medium and enterprise level organizations automate and optimize their operations with the help of custom built software.
Although we have the expertise to build a software application for any type of business, our past experience has given us an edge over others in developing the following type of software applications
With over 8 years of experience with building technology for education, you can trust our advise on this matter.

With over 4 years of experience building educational networking solution, we can help you add social features to your application.

We delivered E-Governance solutions to large educational institutes, we can help you build an ERP system for your educational institute
Our Flagship Product - OpenESchool.com
Product development is in our DNA. Our flagship product www.openeschool.com is an Educational Networking platform which provides features like social learning, personalized learning, student to student and student to teacher interactions etc.
Some of our product features are...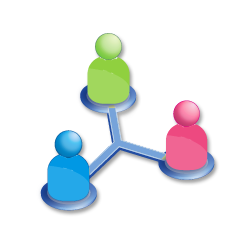 Educational Networking
OpenESchool.com let's users connect to share their knowledge and learn from each other. It provides features for connections between students and students as well as students and teachers. By providing a familiar interface like WhatsApp and Facebook, it let's users easily adapt to its UI.
Study groups help teachers and students form focused learning groups and share their knowledge. Our application provides features for creating sub groups within a group, add tasks to the group and view performance reports
Visit Open E-School
Online Video Courses
At OpenESchool.com we provide online courses, at affordable prices as well as free, for students to be able to get access to good education. Students can either pay and buy these courses or redeem their learning points and enroll into these courses.
At the end of the course students receive a completion certificate. Also, students get a change to clear their queries from our experts during their learning process.
Visit Open E-School
Personalized Learning
OpenESchool.com provides functionality to help students learn at their own speed, track their learning progress and understand their strong and weak areas so that they can work hard in the right direction.
We understand that each student is different, and it is important to make education fun for students by giving them an opportunity to learn subjects of their choice and at the speed they wish.
Visit Open E-School
Visit OpenESchool.com
Open E-School is at the heart of our efforts to encourage and promote social learning.
We invite you to become a part of our open learing initiatives
Client Testimonials
Kind words and appreaciations from the people we worked with